Nearly New Home, w/ SPECTACULAR VIEWS, close to Acadia Nat'l Park. EV charger & fast WiFi.
This modern, 2,450 s.f. home is a bright vacation rental with an open, spacious layout.  
There are spectacular views of Frenchman Bay from every room, including the laundry room and basement!
The house was built in 2019 and the basement was completed, with upgraded finishes in June 2022.  Relax around the fire pit after a day exploring the private rocky shorefront, or Acadia National Park. Online guidebook with recommendations emailed upon booking.
It's an easy drive to everything you need but you may just want to hang out and enjoy the peace & quiet.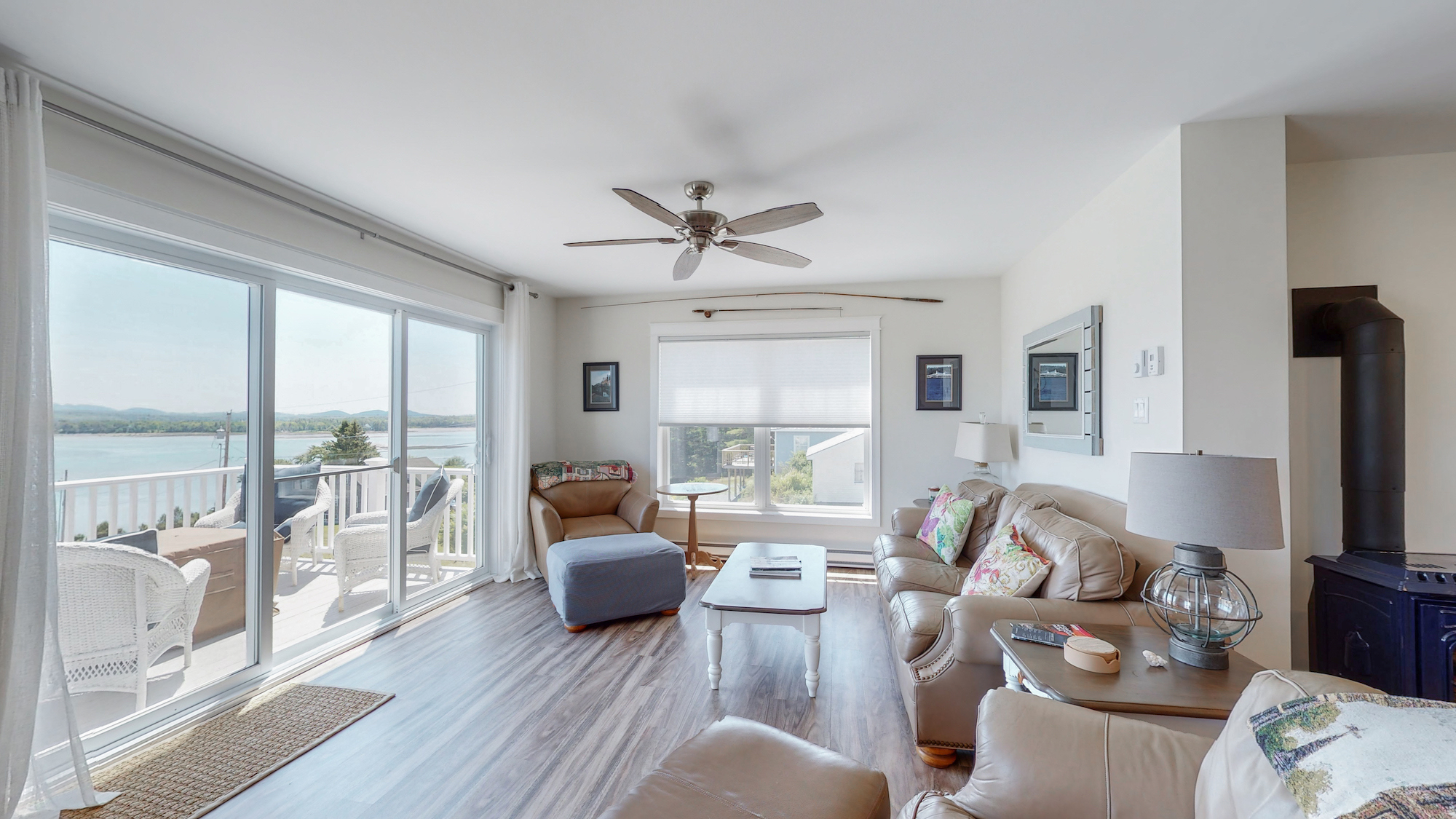 The Space
You will have the entire house to yourself. Since we love visiting this gem ourselves, we have a locked owner's closet to keep personal items out of your space.
Check Availability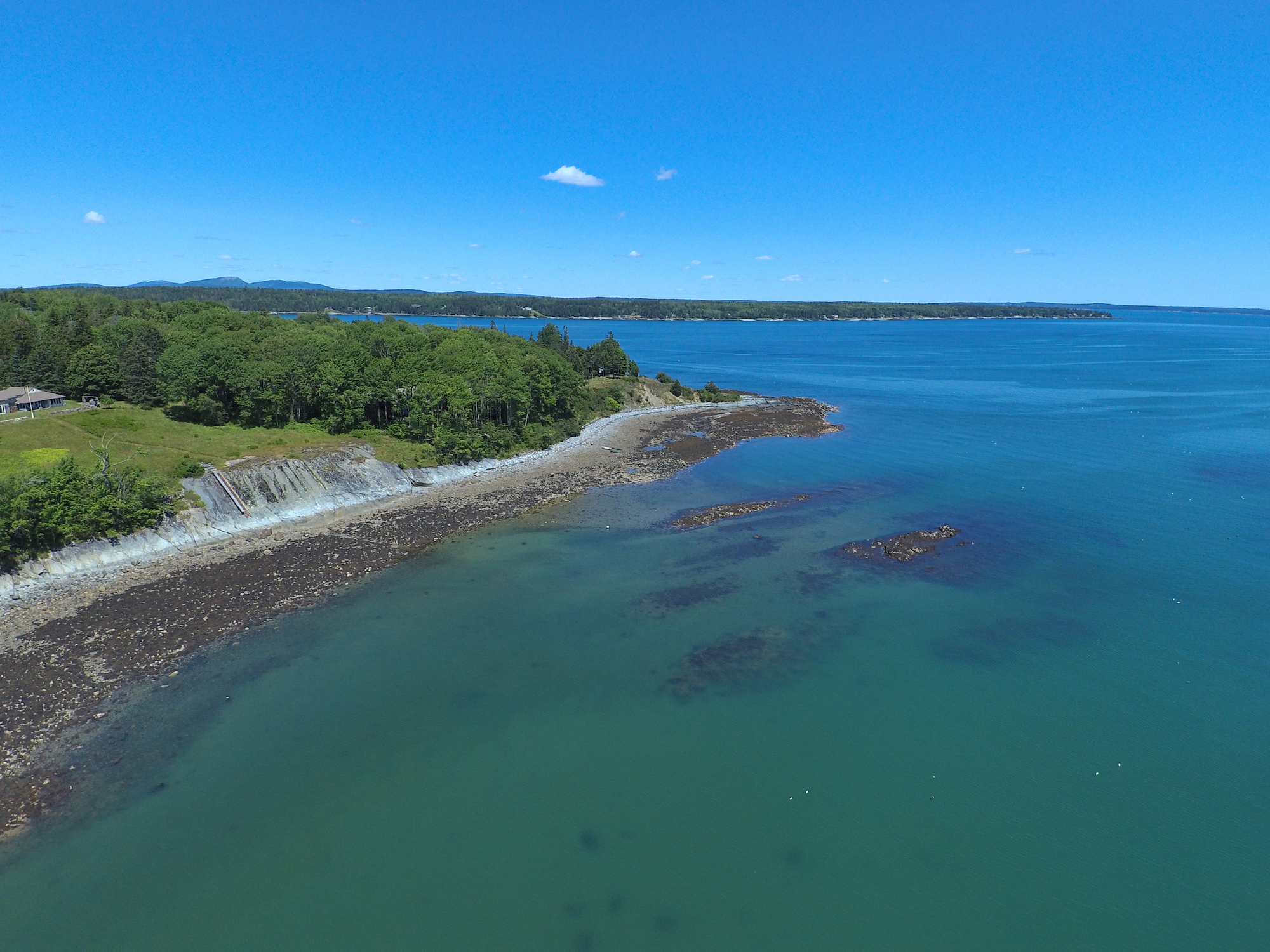 Enjoy the Neighborhood
We are walking distance to a town beach and park. We also have our own very private, rocky beach. We often tell people that if they walk the beach everyday, they "may" see a few other people. The roads in the area also create a nice 2-mile loop that is fairly flat. You can search for sea glass and driftwood along our shoreline.
Find out more
What Guests Say
Perfect getaway spot! 5/5. The view was beautiful and every evening we opened the drapes and enjoyed watching deer and the beautiful bay! The house was fantastic and the host very responsive with excellent communication. Thank you for a fabulous stay!
This home is BEAUTIFUL! The house is clean, inviting, beautiful and comfortable. The location is perfect- just the right distance away from crowded Bar Harbor and very convenient to Ellsworth. The hosts were FABULOUS- so thoughtful and helpful! 5/5 all around!
Things to See & Do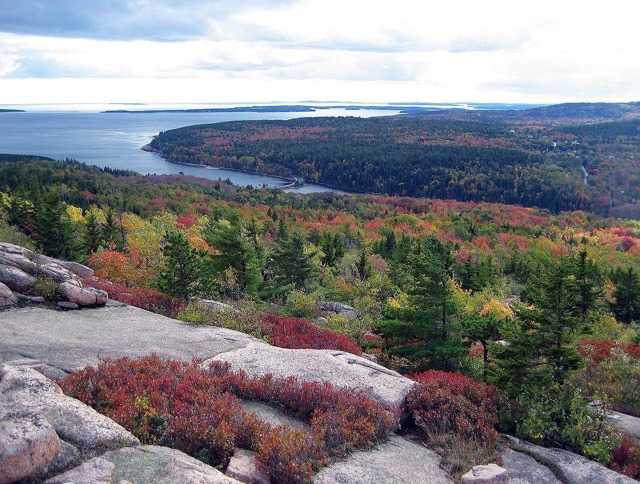 The crown jewel of the North Atlantic Coast with hiking, biking, horseriding and many other fun activities everyone will enjoy.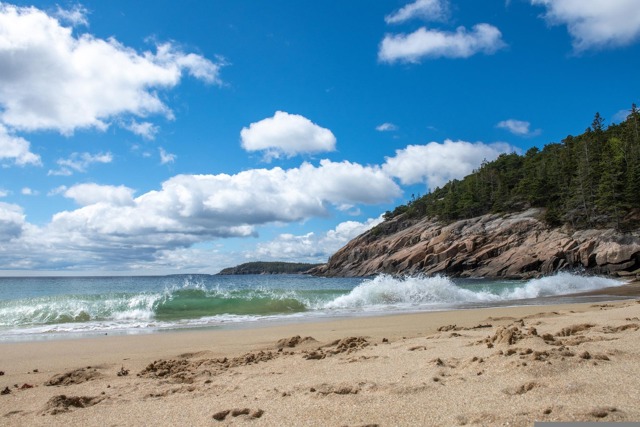 Acadia's only sandy ocean beach at the beginning of the Park Loop Road's coastal section.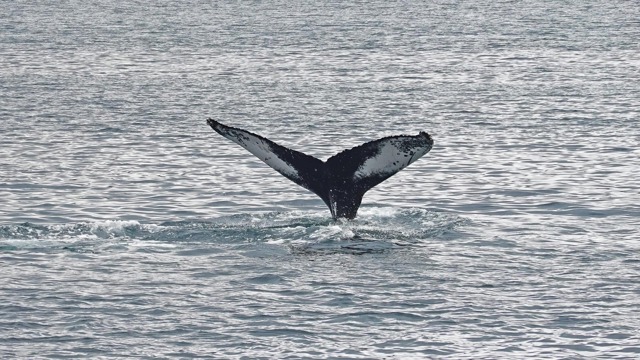 With plenty to see on the water also, including whale watching tours, puffin tours and seal watching, you're spoilt for choice!